Placencia Belize Beach Resort
Just 1 mile from Placencia Village, you will find our spectacular, private hideaway. As the most private Placencia Belize boutique resort, our 11-room beachfront paradise is the ideal vacation you have been seeking. Nestled in our jungle garden teeming with wildlife, you can find yourself staying in one of our six spectacular Tree Houses. Or spend your days in one of our five newly renovated oceanfront suites, just steps away from the alluring Caribbean Sea. Whether you came to escape to a private paradise or to have an adventure-filled getaway, you will find everything you seek and more at Mariposa Belize Beach Resort.
Placencia Belize's Boutique Beach Front Resort
"This hotel is a little slice of heaven. It's right on the beach and the water is warm and beautiful. Our rooms were gorgeous. Right on the beach."
"If you have a chance to visit Placencia, this is a great place to stay if you want to relax and enjoy some wonderful food."
"My husband and I just returned from a 3 night stay in the Magnificent Owl Treehouse and are already planning our return visit."
"We stayed at one of the tree houses at Mariposa and loved our time there! Everything was so clean and new. The pool has a view of the ocean."
Treehouses & seaview Beach Suites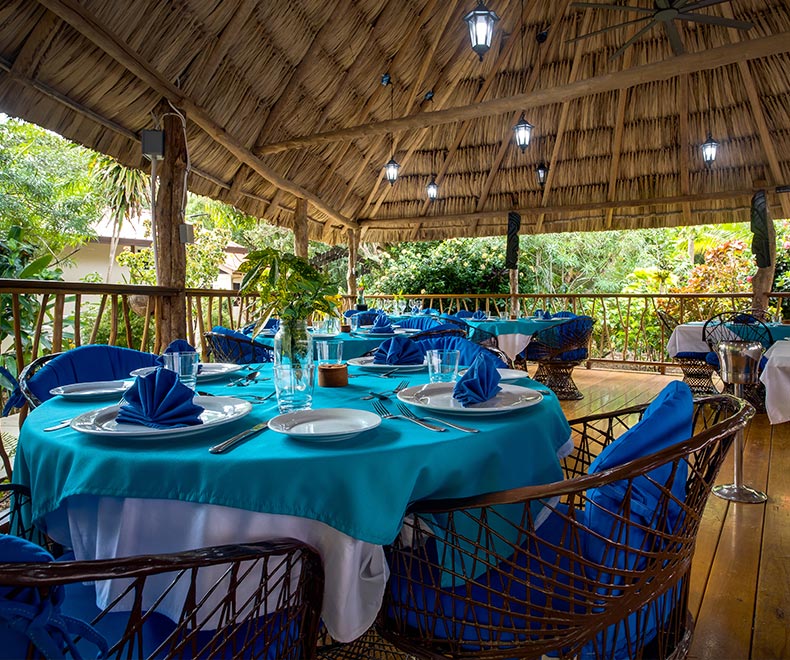 The Breezeway Restaurant and Pool bar is located at Mariposa Beach Suites in Placencia, Belize. Decorated with Belizean art and furnished with hand-built furniture from Belize, you can ether dine by the pool or under the Palapa set in the courtyard where you will be surrounded by plants and trees.