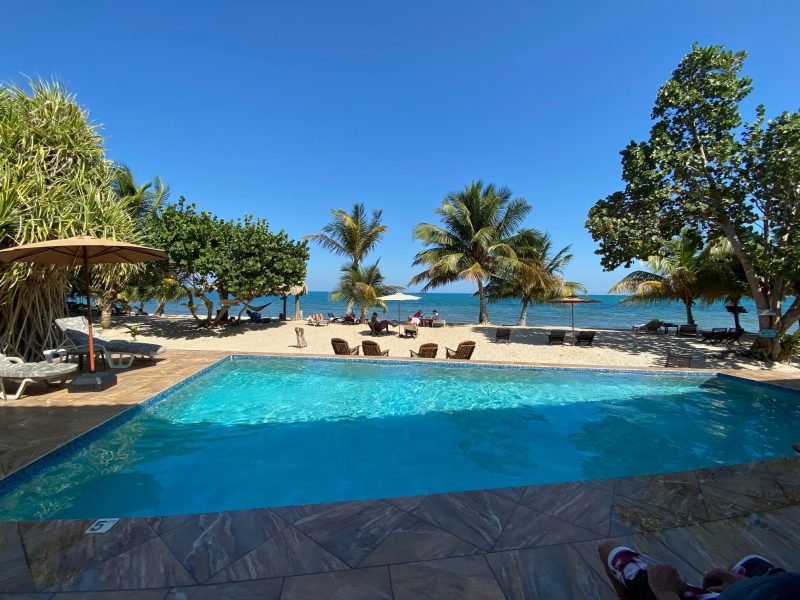 Placencia, Belize is a 16-mile long peninsula that juts out into the pure blue waters of the Caribbean. It is a colorful, lively place to visit and would be great fun for a summer vacation.
Of course, you might be thinking – isn't summer quite hot in Belize? While it is true that mid-May through September are the warmest times of the year, the hottest day is still under 90F degrees. Thanks to being surrounded by water, Placencia also gets plenty of fresh breezes.
When you combine the balmy temperatures with the naturally relaxed pace of life in Belize, you'll discover why this is an idea place to unwind during the summer months.
You might choose to go snorkeling, fishing or boating in the morning, then have a delicious lunch followed by a siesta. Refreshed after your nap, you might visit the various shops along "the sidewalk" in Placencia Village or take a golf cart to visit one of the other villages.
Evenings will be lovely, providing a perfect time for a moonlit walk along the beach or a fun social outing with friends at one of the many resorts.
Should you crave more adventure, the Cockscomb Nature Reserve and the Maya King Waterfall and Zipline are only a short drive away.
For a fun day trip, you could arrange a visit to the Actun Tunichil Muknal Cave. This is the perfect destination in summer as you will be exploring the watery depths of Belize's largest cave.
You'll stay cool and comfortable while drifting down flowing rivers where you can view an abundance of artifacts from Mayan times.
Another fun day trip might be a visit to the Blue Hole for a scuba excursion you will never forget.
If you are a seafood lover, make sure to plan your vacation around June 15th, which is the start of the lobster season in Belize. Placencia puts on a fun festival during this time. You will enjoy the live music and dancing as well as the fun competitions. And, of course, there will be lobster served in many delicious ways!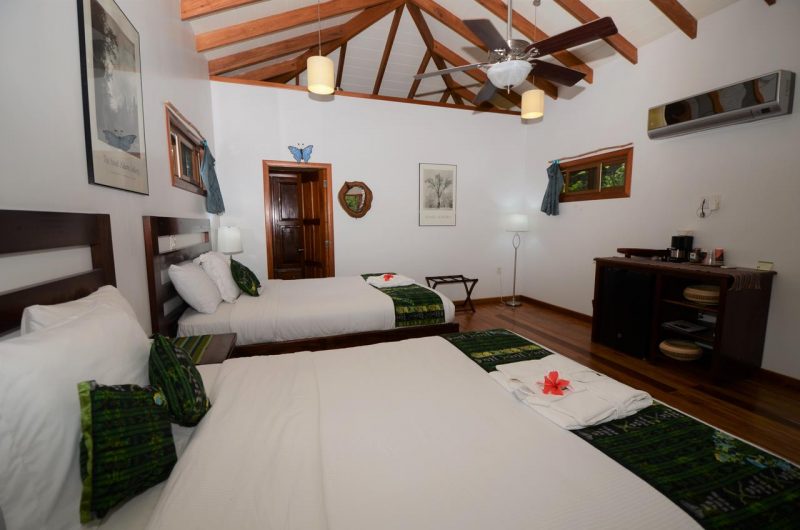 While you are visiting Placencia, you will want to stay at the Mariposa Beach Resort. This boutique resort features luxurious beach suites, treehouses and even a penthouse suite. There is a wonderful on-site restaurant as well as a bar, and the owners will make sure to arrange day trips and expeditions for you based on your interests.
With a heart for rescue, Mariposa is pet-friendly and can provide accommodation for all family members.
For the perfect summer vacation, come visit beautiful Placencia!