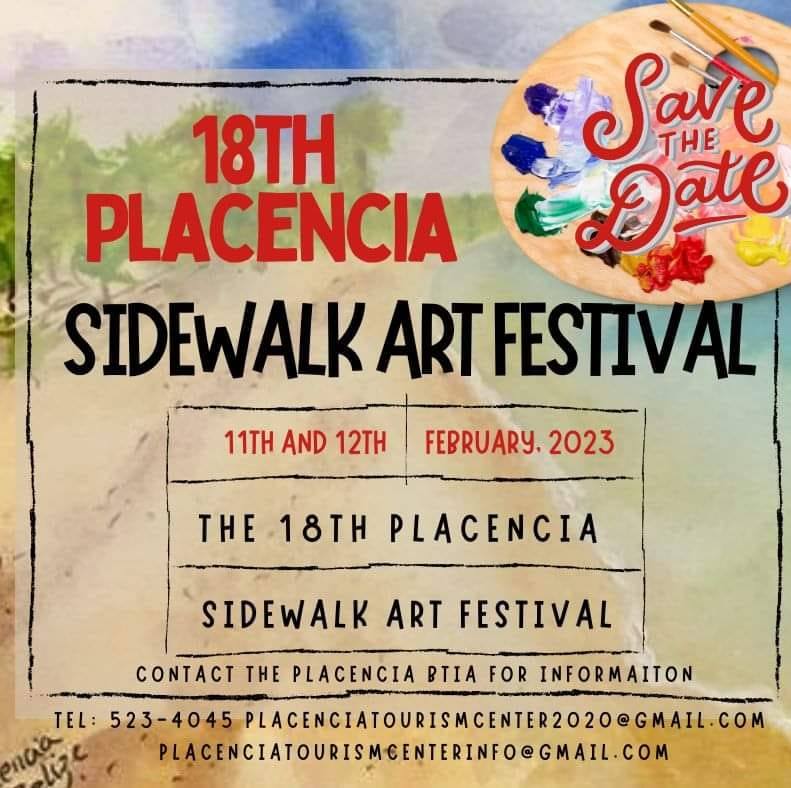 Every February, Placencia transforms from its normal state as a small fishing village, into an all-encompassing art gallery and music festival held around its main sidewalk, hence the name "Placencia Sidewalk Art Festival." Artists of all stripes and all mediums flock to Placencia in order to showcase their works of beauty and vendors come around to offer all sorts of delicious dishes and libations. With so many things to do and see for all ages, the 2023 Placencia Sidewalk Arts and Music Festival is a must see for anyone in Belize during the year 2023 on February 11th and 12th.
The festivities kick off at 10 in the morning, with every single inch of the 4-foot-wide, 4,000-foot-long strip of land exploding with artworks, hand-crafted object d'art, photography, sculpture, activities, musical performances, poems, sensational dishes, and sumptuous drinks.
Why the 2023 Festival is Worth Seeing
Rather than featuring a traditional main street, Placencia just has a sidewalk to use as a substitution. Given its previously mentioned dimensions, the Placencia sidewalk is the world's longest main street.
"What Can I Do At the Festival?"
Amazingly well-made arts and crafts.
Lip-smacking food and thirst-quenching drinks.
Live music.
Games and activities.
Vendors offering just about anything you could want made from scratch.
Poetry.
Woodwork.
"How Do I Get There?"
Most local operations and transport services can take you to Placencia from anywhere within the country. If you live outside of Belize, you can easily get transportation from the country's many international and domestic airports. You can also take a water taxi or private tour to Placencia from many of the country's cayes.
"What's the Best Way to Experience This festival?"
Put on your sandals, stroll down the sidewalk, bask in the beauteous sensory overload of colors, music and tastes as Belizean artists and vendors show off what they have to offer all comers. whether you want some bespoke jewelry or to enhance your residence with some authentic handmade furniture, you are bound to come away from this festival with something amazing. Entertainment can be had through musical performances and also games for the kids.
Since the festival takes up a whole weekend, you will want a place to stay. Why not consider Mariposa Beach Resort in Placencia Belize? You get top-quality amenities right by the festivities.