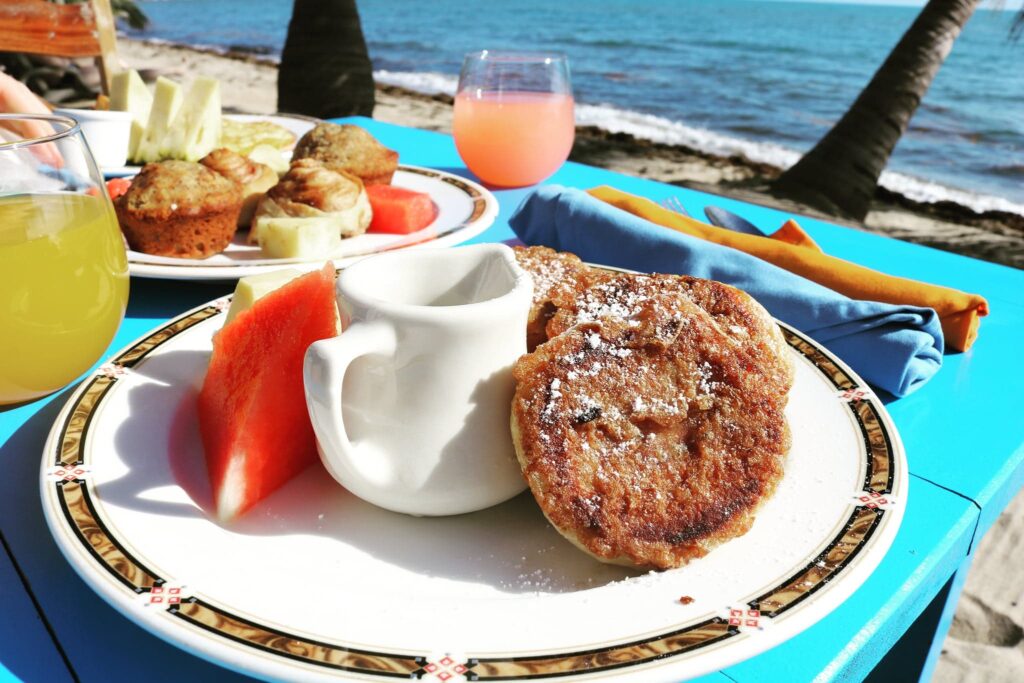 Have you ever wondered what it would be like to have a career as at restaurant critic? Sounds glamorous, right? You run around nibbling appetizers, sampling cocktails, entrees and evaluating desserts – but in case it never dawned on you, every person craving a great meal who is eager to share the news can morph into a food critic. That includes you.
Some restaurants are better than others, and if you're fortunate enough to visit Belize in the near future, we want to let you in on one of the nation's biggest secrets: the Breezeway Restaurant and Pool Bar, located on the Placencia peninsula. This al fresco eatery has developed something of a cult following for locals and tourists.
Why has the Breezeway earned so many kudos that diners are eager to protect their secret? Because not only is cuisine superior but recent safety protocols put into place go above and beyond stringent health and safety standards the Belize government and tourism industry put into place in response to the global Covid-19 pandemic.
The Breezeway's staff has not only been trained in all manner of health and hygiene practices but each one received a life and health insurance policy from Sagicor because management is as serious about its commitment to diner safety as it is to showing concern for workers. Breezeway staff contributed mightily to the restaurant's "Tourism Gold" standard status awarded by the Belize Tourism Board that places this restaurant within the coveted "tourism safe corridor."
What will you notice from the moment you arrive at the Breezeway? A high level of social distancing measures between tables that allow you to dine graciously while feeling safe. Staff wears face masks, hand sanitizers are stationed everywhere, floors are marked to reinforce safe distance parameters, every table is disinfected between guests, condiments are individually wrapped, you'll consult a single-use menu and enjoy contactless ordering.
Whew. That's a lot of safety, but Breezeway guests deserve no less.
Sound too good to be true? You don't have to believe us when we say that the Breezeway is a restaurant that's a cut above the rest because travelers have already weighed in on this topic via the TripAdvisor website, the industry's leading authority on all aspects of travel.
Happily, the Breezeway menu has gotten more exiting and offers a festival of choices for everyone arriving with an appetite: from Italian and Caribbean dishes to seafood and vegan specials. It's almost impossible to dine here and not understand why so many locals keep this place under wraps, and they're delighted to be returning, too.
As soon as you're ready to travel, the Breezeway awaits. If you would like to enjoy the ultimate vacation, sojourn at Mariposa Beach Resort, home to the Breezeway where seasonal rates remain low and excitement remains high. Just don't blame us if fragrances wafting from the Breezeway kitchen keep your taste buds in a perpetual state of excitement throughout your resort stay!