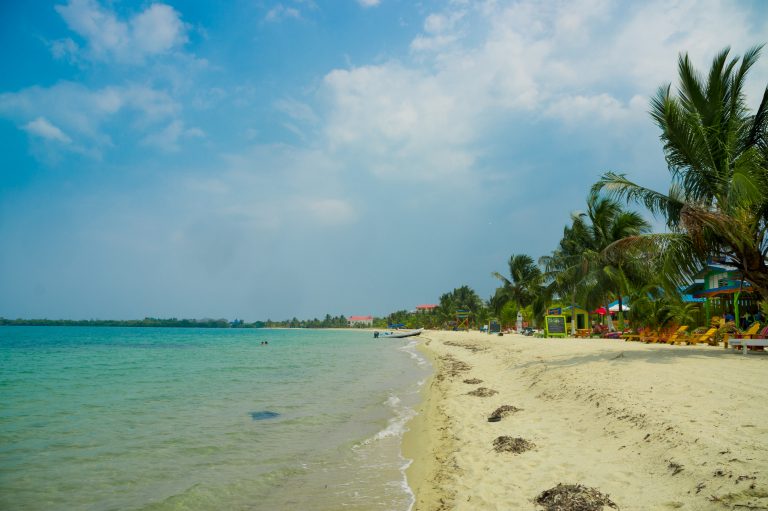 Belize is a small country with much to offer. Yes, she has plenty of gorgeous views and yes, she is rich in culture, but one thing everyone says upon returning from Belize is that they had an adventure. If you fancy having a true adventure in Belize, Placencia is for you!
Kayaking
The Placencia Peninsula is surrounded by the vibrant blue Caribbean Sea, making it a perfect launching point for kayaking. You have plenty of open water, little tidal concerns, and can also run into plenty of gorgeous wildlife.
Snorkeling
Silk Caye is just 20 miles from Placencia Village. Anyone headed there is setting themselves up for an amazing island getaway surrounded by turquoise-blue waters saturated with creatures like angelfish, rays, and sea turtles.
Scuba Diving
Placencia is teeming with underwater canyons and plenty of cayes to serve as the launching point of a dive expedition. If you plan your trip between March and April, you owe it to yourself to go scuba diving with whale sharks around Gladden Spit Marine Reserve.
Sailing
It is easy to chart a course and head for the Belize Barrier Reef. Furthermore, you can make an entire one-day boat trip visiting Laughing Bird Caye, Silk Caye, and Long Coco Caye,
Fishing
Placencia began as a fishing village. You also can choose to go fishing in one of the village's many lagoons or go for some really big catches out in the Caribbean.
Birding and Animal Spotting
Nearby Monkey River Village offers a chance to look for vibrantly-colored birds and many Black Howler Monkeys while on its nature trails and traveling down the Monkey River.
Jaguars, Hiking, and River Tubing
Placencia is quite close to Cockscomb Basin Wildlife Sanctuary. There, you can check out the planet's only jaguar preserve and even ride an inner tube downstream of a forest rich with gorgeous plants and animals. If you prefer land, Cockscomb Basin has many jungle trails laden with iguanas, birds, deer and other creatures.
Given all of the things you can see and do in Placencia, Belize, you may not have considered where to stay for your trip. Consider Mariposa Beach Resort the solution to those concerns. Not only is our resort Belize Gold Standard Certified but you can find the best accommodations for your wallet. In addition, a concierge can easily suggest tours to any of these locales.