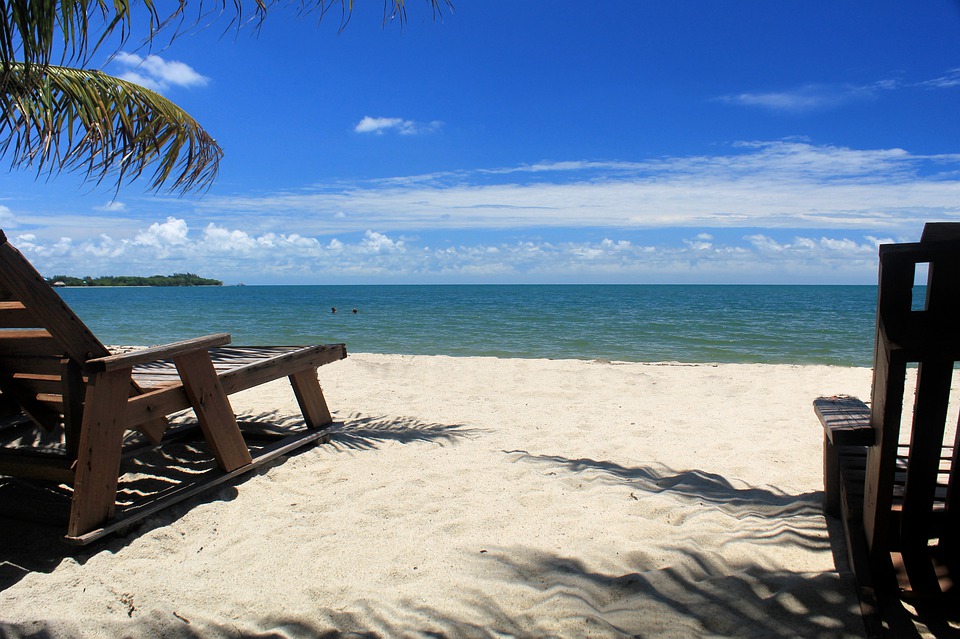 If you've heard anything about a Belize beach vacation, you have undoubtedly heard of Placencia. The Placencia Peninsula is the most popular tourist destination in Belize for good reason.
Belize's Best Beaches
Belize has many lovely beachfront areas, but the Placencia Peninsula stands out for its 18 miles of pristine, white sand beachfront. The glistening waters of the Caribbean and the Placencia Lagoon provide even more stunning scenery.
The peninsula is a gateway to the Belize Barrier Reef, the Silk Cayes and many other nearby islands. If you want an escape to a true tropical paradise, take a boat trip from Placencia to one of the many cayes that lie just a few miles from its shore. You'll travel across the bright blue water to untouched islands with the best snorkeling, diving or sunbathing in the world.
In Placencia, you'll be surrounded by Belize's distinctive wildlife. The Placencia lagoon is an important breeding site for sea turtles, saltwater crocodiles, manatees, and stingrays. The offshore islands are breeding and nesting grounds for sea birds, coral and dozens of fish species.
Nightlife and More
Placencia Village, once a quiet fishing town, is now home to shops, restaurants, hotels, resorts, gift shops, art galleries, tour guides and more. Despite its popularity, Placencia Village retains its quiet, laid-back charm. It's easy to walk from the beach to the village's main street.
Maya Beach is another option for nightlife and dining or travel north a few miles to the village of Seine Bight, a traditional Garifuna fishing community.
Things to Do In Placencia
Visit your furry friends: Cockscomb Basin Wildlife Sanctuary is the world's first jaguar preserve. Its 128,000 protected acres provide an oasis of safety for Belize's native mammals, reptiles and birds. You can hike or stroll through this scenic sanctuary. It's just a few miles from Placencia Village.
Catch your lunch: Fishing is easy in Placencia. You can fish for snapper, kingfish or wahoo and cook it right on the beach in a portable grill. If you charter a fishing tour, be sure to ask about the grill option.
Learn Maya history: Take a day trip back in time at the Maya ruins of Nim Li Punit in the Toledo District. This spread of 120 grassy, tree-lined acres was once home to more than 7000 Maya. You can still see many towers, an observatory, a ball court, and palaces. Nim Lin Punit sits on a ridge in the Maya Mountains and is a short day trip from Placencia.
Getting to Placencia
Placencia is a three-hour drive from Belize City. You can also fly directly into the Placencia Airstrip from Belize City or the Belize International Airport.
Stay at the Best Resort in Placencia
Your perfect Placencia beach vacation deserves the perfect Placencia beach resort. At the all-inclusive Mariposa Beach Resort, you'll find beautiful accommodations, gorgeous beach views, great food, and wonderful guest amenities. Mariposa can arrange tours and transportation for all your Placencia adventures.