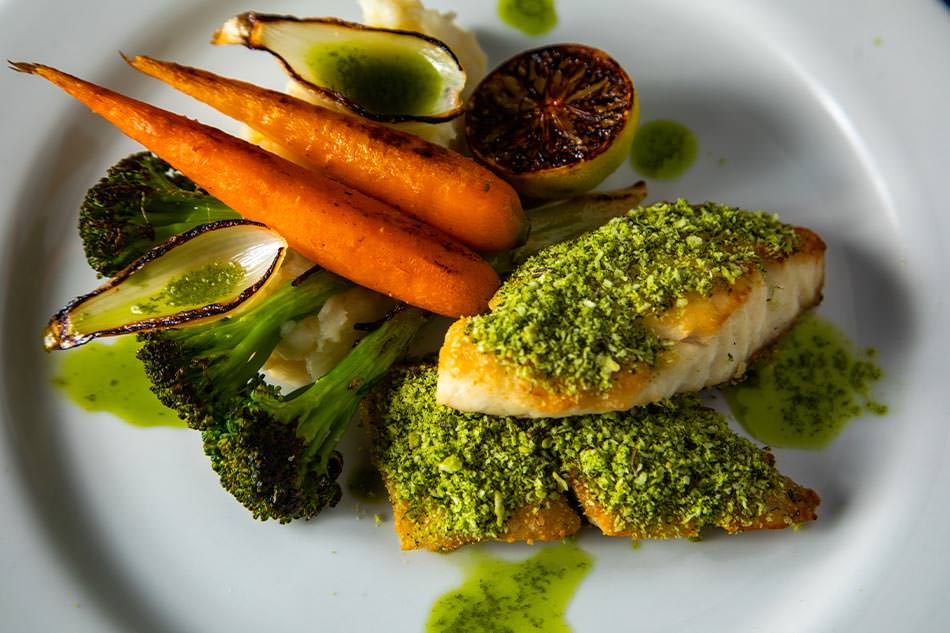 There's no mistaking the trend: Belize is fast becoming the favored Central American destination for foodies. If you've got a discriminating palate, a holiday in Belize will delight your taste buds. 
The best place to launch your culinary adventure? The Breezeway Restaurant and Pool bar located on the Placencia peninsula. This eatery is just part of the Mariposa Belize Beach Resort where treehouse accommodations add to the property's exotic vibe. 
You'll have your pick of seating options
Step into the Breezeway Restaurant and you'll immediately notice lush decor that is not only conducive to fine dining but a delicious treat for all of your senses. Filled with the handiwork of Belize artisans, every hand-built furnishing is crafted of local woods, and you can choose from these environs when you dine: 
•Take a seat indoors
•Ask to be seated on the open-air Palapa
•Request courtyard garden seating
•Enjoy your repast on the resort's beach overlooking the Caribbean Sea. 
The menu is equally diverse
Belize cookery is a unique amalgam of cultural heritages that include Mestizo, Garifuna, Maya, Creole, and other culinary legacies that make dishes distinct. At the Breezeway Restaurant and Pool Bar, you'll feast on items crafted by talented chefs eager to leave an imprint on diner's memories as they creatively reinterpret recipes.
Relying upon freshly picked produce from nearby farms and seafood purveyors, you'll be offered menu choices that may sound like dishes you've eaten in the past, but they're anything but: Eggs Benedict, breakfast burritos, French dips, quesadilla, old-fashioned beef or chicken burgers, shrimp ceviche, lobster (in season) and don't miss sampling the Breezeway's signature garlic bulb appetizer!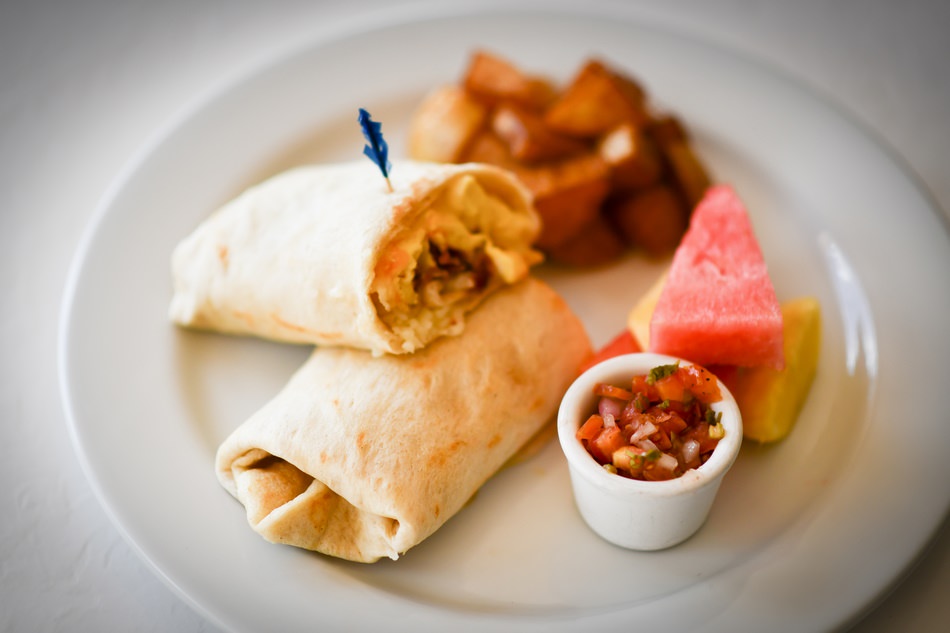 Reviews that could take your breath away
If you're a fan of casual dining, the pool bar is nirvana. Order a meal or come for the libations menu. You'll be impressed. But what impresses, even more, are endorsements bestowed upon this restaurant. Here's a sampling of accolades that are as fabulous as the food:
•Love this place! I had so much fun and was so well taken care of. The whole staff [is] awesome and make[s] you feel like you've known them for years. 10/10 would recommend to everyone and anyone.
• Incredible food and waitstaff; fantastic ocean-front dining experience. The menu is just incredible! I can't recommend it all enough. A must try!
• I eat a vegan diet and the chef was so accommodating. Breakfast, lunch, and dinner were all perfect. 
• The food not only tasted outstanding, but the presentation of the food is on par with any high-end restaurant you might eat in any big city.
• Beyond fairly priced and delicious. Service was next to none. A must visit.
• 5 stars…. sweet! 
• The attention to detail in everything from plating to dish presentation was absolutely amazing.
These are but 7 of the 219 reviews on the TripAdvisor website that are so complimentary, the resort and environs were named #1 of 61 Restaurants in Placencia. If these glowing reviews don't tempt you to dine here next time you visit Belize, a single meal will make you a believer. Bring your own bib if the spirit moves you!