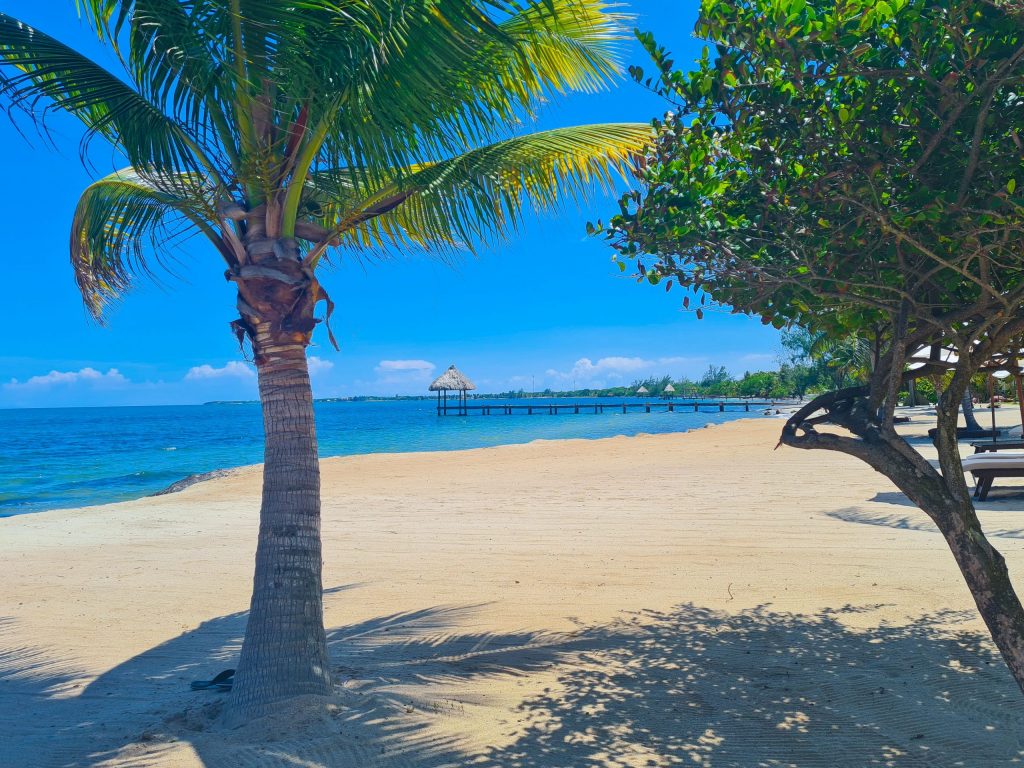 Imagine 16 straight miles of beach, and then turn around 180 degrees and imagine the exact same thing a half mile away.
That's the unique slide of paradise made by the Placencia Peninsula, and it's easily one of the more compelling places to visit in Belize.
And while it's beautiful in its own right, it's also critical as a region that joins together the Caribbean Sea and the diverse ecosystems of mainland Belize.
And since winter is as temperate as the rest of the year in Belize, the whole region is your playground.
If you find that overwhelming, here are six things you have to try while you're there.
Dive or snorkel the Belize Barrier Reef: Flying over or sailing through the world's second largest barrier reef is an awe-inspiring experience in its own right, but the rich ecosystem of colorful fish and coral are worth a closer look.
Tour the Monkey River. Named after the loud and energetic monkeys that line its shores, a leisurely trip down these waters is a favorite pastime for the nearby locals ȁ4 and it's one of the most relaxing ways to enjoy the diverse wildlife in Belize.
Explore Laughing Bird Caye or Silk Cayes: Both of these national parks offer some of the best views you'll find in and around the reef, and they're only about 11 miles from the shore. While we'd ultimately recommend checking out both during your time, visiting at least one should be a priority.
Hang out in Placencia Village: While there's a lot to do, travel in Belize doesn't have to involve spreadsheets and itineraries. Placencia Village is a relatively big tourism hub, but it still has the vibe of a sleepy beach town. Main Street is simply a narrow sidewalk that boasts the honor of narrowest Main Street in the world — but there are plenty of bars, shops, and restaurants to check out.
Visit Cockscomb Basin Wildlife Sanctuary: Originally created as the world's first jaguar preserve, Cockscomb Basin is a place worth visiting even if you don't get a chance to see these elusive big cats. The 128,000 acres of land covering this park are dense with jungle vegetation and animals.
Stay at Mariposa Beach Resort: Placencia's premier beach resort offers easy access to anything you'd want to do, but you might find yourself wanting to do nothing at all. Check out the Belize accommodations available throughout the year, and find out what you've been missing out on.
Questions about visiting Belize? Contact us by email at [email protected] or by phone +501-523-4474.