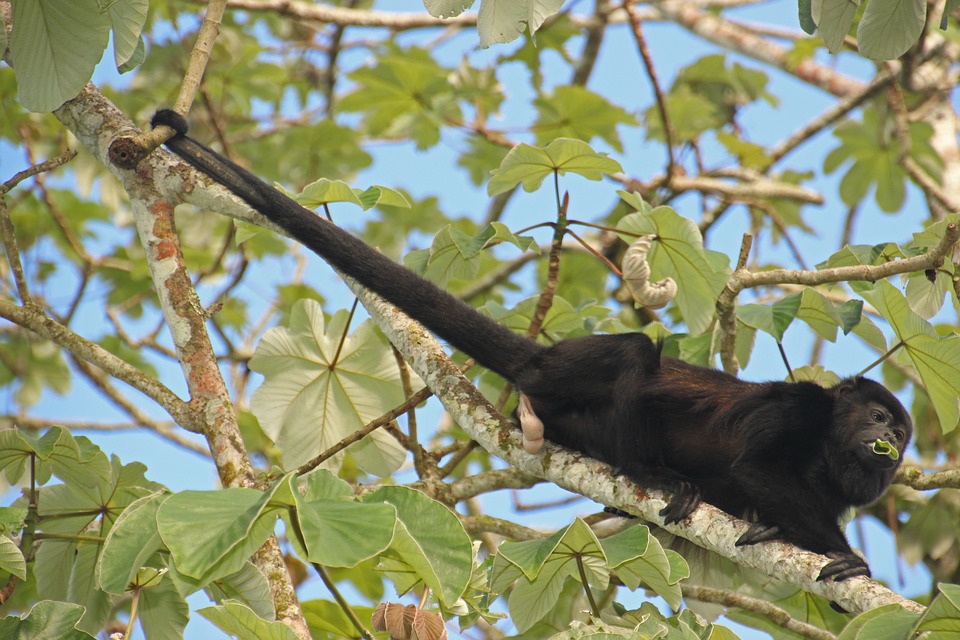 One of the most popular tours available for those visiting Placencia is the Monkey River Jungle Tour. If you love spotting wildlife in their natural habitat, then this is the perfect excursion. The Monkey River Jungle Tour involves a 15-mile boat ride that takes you from Placencia to Monkey River Village. The mouth of the Monkey River is located here as well. During the trip, you'll enjoy scenery that includes mangroves and isolated cayes, plus wildlife like shorebirds and manatees.
Once the boat reaches the Monkey River mouth by Monkey River Village, a local guide is enlisted to take the cruise up the Monkey River. The jungle surrounding the river and the river itself are teeming with plant and animal life. You might see hundreds of different tropical birds, plus iguanas and crocodiles. For plant life, you can spot beautiful orchids and bromeliads. Naturally, the Monkey River is also home to plenty of howler monkeys, which is how the river got its name. The local guide will be there to answer questions and inform you of various interesting facts about the area.
You will also have the opportunity to go through some of the forest trails near the edge of the river. The local guide will helpfully inform you of the different animal and plant life found in and around the river. These hikes will also allow you to see the monkeys up close. Another fun aspect of this tour is the opportunity to swim in the refreshingly cool waters of the Monkey River.
After the river tour and jungle hikes, you will return to the village to have lunch at a local restaurant for a delicious taste of savory Creole cuisine. By mid-afternoon, it will be time to return to Placencia and your comfortable resort accommodations.
The trip begins around 8:00 AM and ends around 2:00 PM. If you plan to hike during the trip, make sure to wear proper shoes and long pants for protection against bugs and sharp plants. Sunscreen, sunglasses and a hat are also important protective items. Bug repellent is a must if you intend to go into the jungle. Cash is necessary for eating at the restaurant and for buying souvenirs.
Stay at the award-winning Mariposa Beach Resort on your visit to Placencia for the most comfortable and relaxing accommodations. We offer beach-view suites, private treehouses, ocean view dining and much more!
---
Mariposa Beach Resort has a special 3 day all inclusive package which includes the Monkey River trip, round trip domestic fights from the international airport, all food and beverages including local alcohol and accommodations starting at $1250 USD /person for the 3 night package. Send an email to info@mariposabelizebeach.com to book this all inclusive package.
---