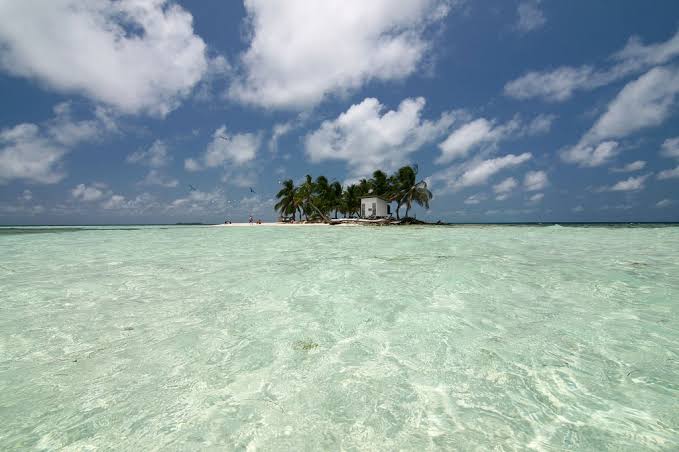 Even in a country renowned for its natural beauty, the Silk Cayes of Belize stand out.
If you're looking for the finest snorkeling or scuba diving in the world, put the Silk Cayes on your list. It offers the ideal opportunity to enjoy a laid-back taste of paradise.
What Is a Caye?
Cayes are islands. In Belize, they circulate close to the Belize Barrier Reef in the Caribbean. The Silk Cayes consist of three uninhabited islands that form the Silk Cayes Marine Reserve, which encompasses more than 26,000 acres of land, shore and wetland. The reserve protects hundreds of fish, waterfowl and marine mammal species.
See the Sea's Rarest Species
When you snorkel or scuba dive in the Silk Cayes, you can see all these species up close. Sea turtles, barracudas, manatees, anenomes and various species of coral all inhabit the water surrounding the Silk Cayes.
You may also catch sight of whale sharks if you are visiting Belize during the months of March to June. These gentle giants can grow up to 35 feet in length. As plankton feeders, they pose no threat to humans.
Sit a Spell
The Silk Cayes are worth a visit even if you're not a snorkeler or a diver. Sit under a palm tree on the sand. Watch the blue waves and the teeming marine life. Enjoy a picnic lunch while you experience one of the last untouched beaches in the world.
How to Visit the Silk Cayes
The Silk Cayes Marine Reserve lies about 20 miles from the Placencia Peninsula. You must get to the cayes by boat. The best way to do this is to arrange a boat tour from a tour guide or your hotel.
At the southern tip of Belize, the Placencia Peninsula has become a popular tourist destination. The peninsula offers 18 miles of beachfront, lively villages and luxurious beach resorts. Despite its popularity, the peninsula retains an unspoiled, natural charm. Day trips to the Silk Cayes Marine Reserve depart from the peninsula every day.
Explore the Silk Cayes from the Mariposa Beach Resort
Make the most of your Belize vacation by staying at the Mariposa Beach Resort. Our all-inclusive, boutique resort is conveniently located in the heart of the Placencia Peninsula, making it the ideal location for all your expeditions. Relax in our beautiful beachfront villas while we make all the arrangements for your trip to the Silk Cayes. Contact the Mariposa Beach Resort to learn more.