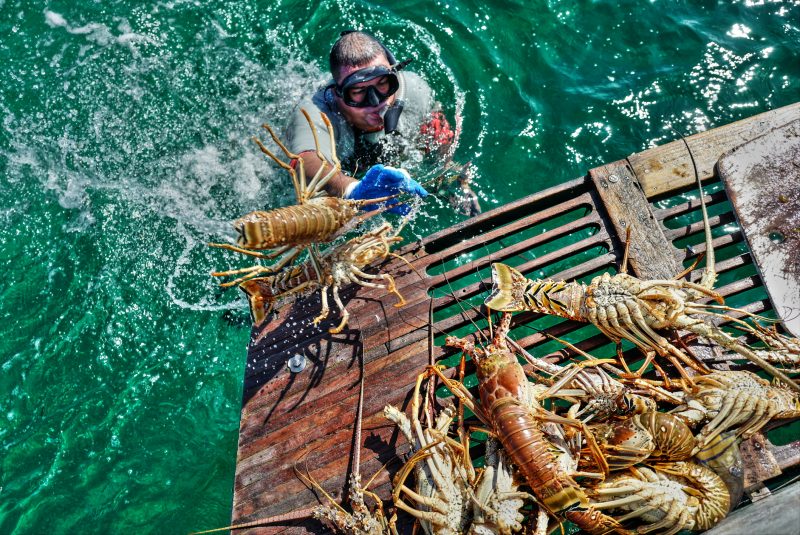 It's time for a seafood fete on the beach with the return of the annual Placencia Lobster Fest 2022 which has been scheduled for the third week in July, and which seeks to mark the official opening of the lobster season in Belize.
The fest, which is a family affair, is nothing short of a beach carnival, that proudly offers visitors the opportunity to sample a variety of mouth-watering lobster dishes, ranging from grilled lobsters, lobster kabobs, lobster soup, barbeque lobster, lobster tacos, lobster burgers, and even lobster flavored shots to quench your thirst. Apart from all things lobster, there will also be a host of delicious Belize dishes to choose from.
This year, the Placencia Lobster Fest will officially kick off on Saturday, July 16th-17th commencing with the official ceremonies and the selection of Mr. and Mrs. Physique. A display of live lobsters, a weighing of the biggest lobster, a fishing tournament, and a T-shirt art competition.
While details of the lineup are still pending, we can safely say that because it is considered a family affair there will be entertainment galore for the entire family to participate in such as the tug-o-war, kayaking race, and the famous Cast Net and Reel in the Dinghy among others.
Not to mention an all weekend beach party for the adults that no doubt will be packed with dancing competitions and live musical performances by a host of bands and local DJs from across the country. Among the activities, there will also be the usual beer drinking competition, hot wings eating competition, and an assortment of educational and promotional booths out on display.
The Placencia Lobster Fest originally started out in 1998, as a way of celebrating and showcasing the culture and traditional makeup of the small but traditional fishing village. But while it only started out with a small handful of people, today the festival has grown into a major attraction for locals and tourists who travel from far to get a firsthand experience of the festival.
If you are one of those people that are planning to travel down to Placencia to take part in the weekend activities, then we would like to extend an invitation for you to stay at Mariposa Beach Resort. We offer beach view suites, private treehouses, ocean view dining, a relaxing pool, and even a restaurant, bar, and spa. Our customer service is known to be one of the best in Placencia. We are also located a short distance away from where all the lobster fest activities will be taking place so you won't have to travel far to get in on the action.