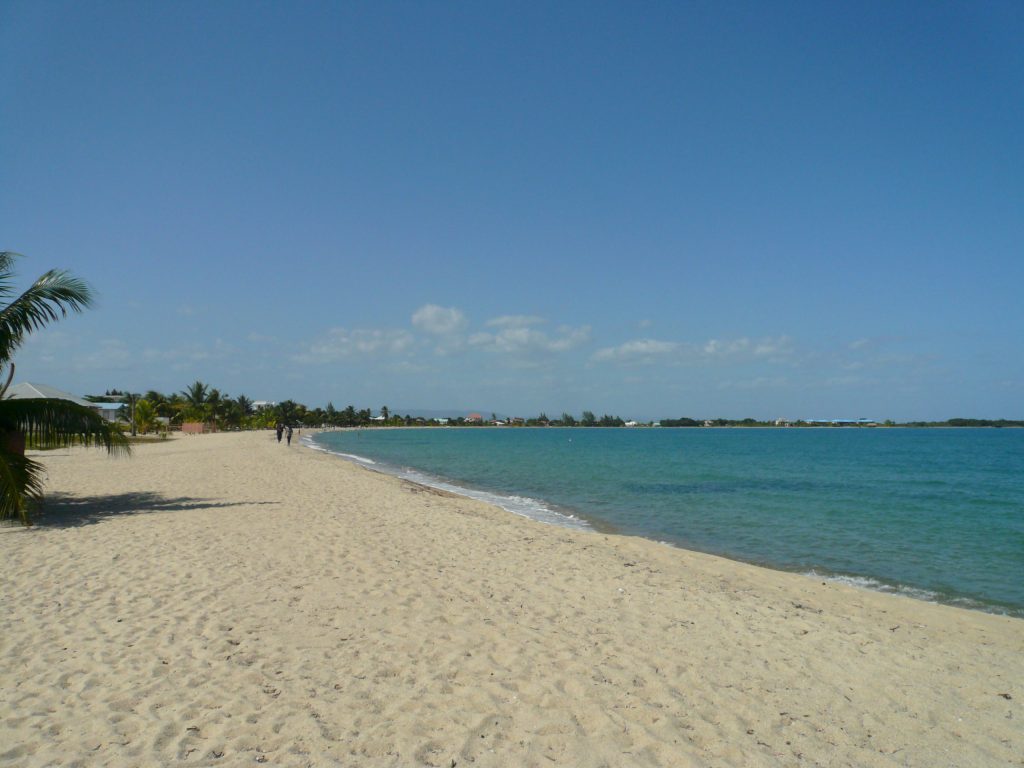 Reggae bars by the beach, guesthouses brimming with color and a massive stretch of sandy beaches, these are all qualities that Placencia Village can offer its visitors. Found at the tip of the 16-mile Placencia Peninsula, this Village has the most to offer anyone in the region. Fine dining, shopping opportunities, an active nightlife and regular adventure tours are all available to anyone in Placencia who has even the most remote of interests.
One of the best ways to get a feel for Placencia is a nice walk along its mile-long, pedestrian sidewalk. This sidewalk hugs along the public beach area the village's western side and gives you plenty of encounters with hotels, artisans, tours, beachfront bars, games of volleyball and more than enough room on the sands to catch some sun and chill. Placencia Village's eastern side is where you can find Placencia Lagoon, a slim, shallow estuary that brings visitors in touch with a variety of birds, crocodiles and other indigenous fauna. Kayaking along the lagoon is a common activity enjoyed by many as it offers a chance to see some truly amazing creatures and also some of the peninsula's most gorgeous vistas.
What to Do
The list of activities you can enjoy in Placencia Village includes snorkeling, diving, kite surfing, fishing, paddle boarding, seasonal whale sightings and touring Laughing Bird Caye National Park. Another thing worth noting is that getting around the village is a piece of cake. While you can easily move about the area on feet, it is also common to rent a beach cruiser or a golf cart. Lastly, you have the option of just doing nothing but basking in the sun's rays on the beach.
Getting to Placencia is easy. Located 139 miles away from Belize City, a trip by car can take 3 to 5 hours. While the roads are in good condition, be mindful of speed bumps and nocturnal pedestrians-the highway is completely unlit. Another option is to take a domestic flight from one of the numerous planes leaving Belize City each day.
If you want some quality lodgings to make a quality experience in Placencia Village, consider staying at Mariposa Beach Resort.
Featuring an award-winning Caribbean waterfront restaurant on-site, six treehouses, and four beachfront suites, the resort offers one of the most unique experiences in Placencia. You can even rent out the entire resort for your group. Mariposa is well-known for hosting large holiday events, including for Thanksgiving, Christmas, and New Year's. The restaurant on-site offers breakfast, lunch and dinner, plus access to the pool. At the bar, you'll find an excellent selection of local beers and liquors as well as imported wines.