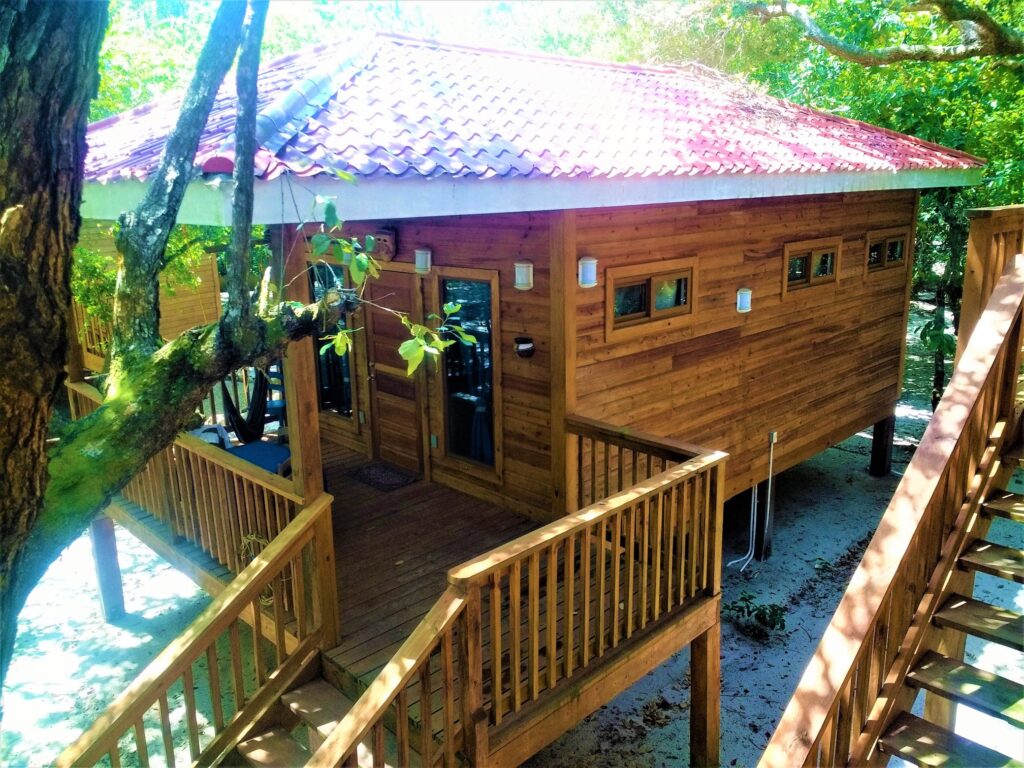 If you are looking for a land that is full of natural beauty, rich and diverse in culture, steeped in millennia of history, and a great place to relax or unwind, Belize is for you. While you worry about COVID-19, Belize has loosened the restrictions on allowing international travelers inside of her borders.
One requirement to visit is registering with a gold standard resort. One of the best possible candidates would be Mariposa Beach Resort in beautiful, booming Placencia, Belize. Since you are already visiting to take a break from the ordinary, why not really bask in the natural beauty of Belize in a treehouse?
Mariposa Beach Resort offers several different varieties of a treehouse for guests to rent. Named after an indigenous species of butterfly, the Leafwing tree house can easily house up to four visitors with two queen beds and keep them comfortable with air conditioning and high-speed internet. It offers a 380 square foot studio that has been aesthetically embellished with local artworks, hardwood flooring, and hardwood furniture.
Every Leafwing unit features a private bath with an over-sized shower. Guests will also have a double sink vanity made of granite, a walk-in closet, and premium cloth goods like towels and robes. You will also have plenty to cool off and relax with between three ceiling fans, a mini-fridge, a hammock, and a complimentary coffee pot to brew tea or fresh coffee.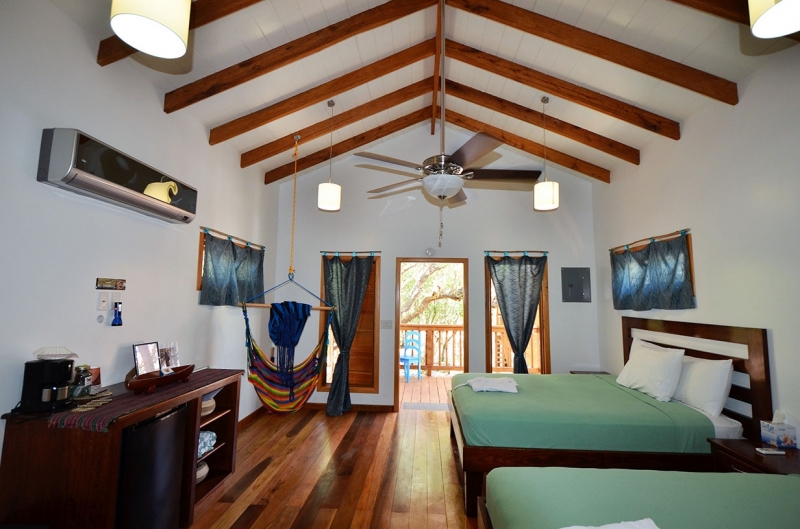 On the outside, you have a wonderful 180 square foot veranda with more than enough space to take a seat or even curl up with a partner in a double hammock. Even the outdoor amenities include a ceiling fan to keep you cool while watching the many vibrantly-colored species of bird and butterfly that call this area home.
While a Mariposa Beach Resort treehouse is certainly wonderful, we realize you will want to see the sights at some point. Fortunately, the treehouses are just a short, scenic walk from the Caribbean Sea, restaurant, bar, and even the oceanside pool. If you have pets, just call ahead to discuss how best to accommodate them during your stay.
Mariposa Beach Resort is one of Placencia's best resorts. How often do you get to stay in a treehouse that happens to be built within a tropical paradise? If any of this sounds at all appealing to you, do not hesitate to start planning your trip to Placencia, Belize.